Welcome to ZEGO Australia!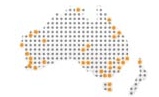 We are proud to be Australia's largest and most established producer of Insulated Concrete Forms and Formwork building systems.
With extensive experience across Australia and Internationally in the manufacture and supply of commercial and domestic ICF's, we can enable you to achieve a great result on any sized project; quickly, cost effectively and to the latest energy codes.
ZEGO Pty Limited is a fully Australian owned and operated building system company who manufacture the MAGU Building System under license agreement from MAGU Germany.
ZEGO products are manufactured to fully engineered and quality assured tolerances. Our team of qualified Project Managers, Installers, Architects and Engineers are available for consultation on a project by project basis.
ZEGO Building systems are fully approved and exceed all the required construction regulations necessary for full certification of your projects. ZEGO comply with AS1366, AS3600, AS3610, AS3000 and many more Australian standards.
ZEGO Mission Statement
We are committed to making your building experience an easy and enjoyable one so that long after your project is completed, your level of satisfaction is our measure of success.
In order to achieve this, we commit to the following;
To our customers
We are dedicated to providing an exciting and dynamic building resource, supplied and delivered with service excellence.
To our installers
We are committed to provide a proven and successful building resource with an outstanding level of service and support, creating an opportunity for personal and financial gain.
And to our community and environment
We will contribute to the ongoing research and development of energy efficient building systems to reduce the effects of greenhouse emissions on our environment in appreciation of those who have taken the first step by choosing ZEGO and in recognition of their support.
See what's happening on some of our Latest Projects